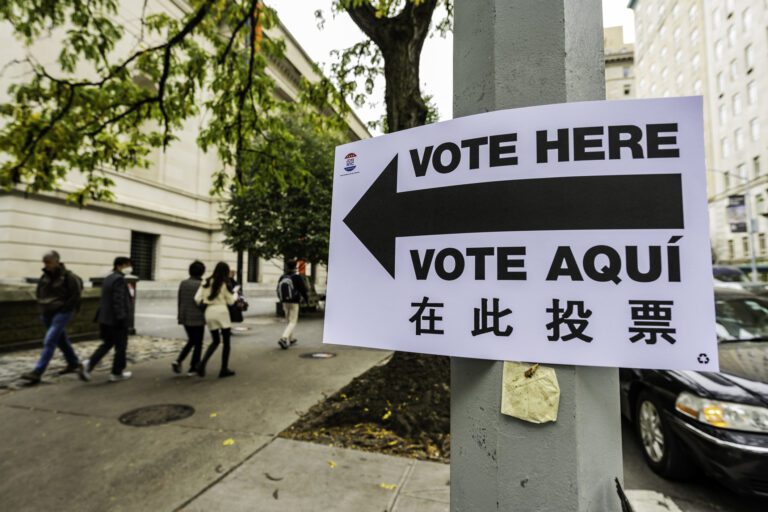 By Sean J. Miller
Consultants have their own Election Day traditions, and unique ways of reading what the early returns could mean for the outcome of '22 or the effectiveness of specific tactics. Here's what 10 practitioners told us they're looking for as results start rolling in:
Cheryl Hori, founder, Pacific Campaign House
On messaging, Democrats focused heavily on abortion and gun safety. It will be interesting to see if those messages outperformed issues like inflation or the economy. What's more, this cycle, we've seen the largest investment in persuading and mobilizing minority voters. We'll be keeping a close watch to see if abortion messaging mobilizes this voting bloc as much as white audiences.
Jason Cabel Roe, founder, Roe Strategic LLC
If polls are wildly off in predicting outcomes, it will indicate that those opting to participate in polling are more college educated and that it is increasingly difficult to get non-college educated voters to participate.
In Michigan, if Proposal 3 fails, it will be because the Catholic and evangelical churches mobilized their congregants to defeat it. Looking back over the years, it has been outside forces trying to mobilize faith voters via the Moral Majority, Christian Coalition, Faith & Freedom, DOMA. … This will be mobilization from within the church. Since Dobbs, all eyes have focused on how female voters will be energized and very little attention paid to how pro-life voters may be energized.
The overt efforts of the church are pretty amazing. Churches and religious schools [in Michigan] have signs in front of their buildings, on their marquees, and are actively promoting to their flocks.
Kara Turrentine, CEO, Turrency Political, LLC
I think record turnout in urban centers could still out pace the rural vote. That will be a good indicator of how things are moving tonight. If we see that, then I think we're going to see strong Dem wins.
Election Day morning, I always take the time to show extra gratitude to my team for pushing so hard. That last pep talk gives them fuel to go up to the last minute.
Stephen Puetz, SVP, Axiom Strategies
I'm going to be looking at two early House races, VA-07 and NH-01. Early results, but more specifically Election Day GOP turnout, will be extremely telling on the intensity of the wave.
I personally have [Brian] Maryott in CA-49, a race that was recently moved to toss-up and is the most expensive challenger race in the country with a Biden double-digit win over Trump [in 2020].
Tracy Allman Dietz, CEO, DonorBureau
The obvious races to watch are the Senate contests in Pennsylvania, Arizona and Georgia, but keep an eye on New Hampshire.
Polls close at 7 p.m. EST. If Don Bolduc wins that Senate race, it's going to be a good night for Republicans. Another race to watch is Washington State's Senate contest. Tiffany Smiley has gained momentum these last few weeks. That one might be a nail-biter!
Andrew Eldredge-Martin, founder/president, Measured Campaigns
1) Democratic performance outside major cities: particularly the relative performance of statewide Democratic candidates for governor and U.S. Senate in rural and exurban communities where Democrats have been struggling recently.
For example, in PA, who is stronger in the small towns and cities near where I grew up in the northeastern part of the state: Fetterman or Shapiro? They are both candidates who have historically had support in these areas, but whose brands are quite different.
2) Democrats driving younger voter turnout: Were Democrats in some states more effective at turning out younger voters than others?
3) MAGA Extremism: Do the most extreme GOP candidates … show a massive weakness for their ticket in the general? (And can the Republicans take this into account going forward in future primaries?)
I don't have many rituals other than finding something brown to drink, usually neat, as returns come in.
Nicole Schlinger, president, CampaignHQ
One race I'm watching closely is here in my home state of Iowa. Brenna Bird is taking on a 40+ year incumbent, and one of the few statewide Democrats left standing in Iowa, Tom Miller. In October, the infamous Iowa Poll showed Bird down 16. She then employed every direct voter contact tool in a candidate's arsenal to its maximum impact – phones, texts, doors and everything in between. She closed the gap to within the margin of error just a few weeks later.
This race also showcases a national rise in interest and understanding of the importance of down-ballot races, the rise of party offshoot organizations like the Republican Attorneys General Association (RAGA), and the impact Attorneys General have when it comes to battling the federal government over state's rights.
RAGA has put Bird on the map and helped attract significantly more interest and funding than when she ran in 2010. That paired with wildly popular Gov. Kim Reynolds's coattails could make for a blowout night in Iowa and send a message across the country.
Election Day Ritual: I'm wearing my "I Drink the Tears of My Enemies" socks.
Ashlee Rich Stephenson, senior political strategist, U.S. Chamber of Commerce
I'll be closely following the final RealClearPolitics polling averages in big races to get an early read on the inevitable 'the polls were wrong (or right!)' analysis we can expect from pundits instantly after major races are called.
Knocking the polls has become the inevitable self fulfilling prophecy and I look forward to focusing on what polls and analytical trends were right after this cycle as we collectively gear up for 2024.
My Election Day ritual is simple and consistent each year: always vote, go on a "happy run" to get some exercise early and celebrate the end of another cycle and then mentally prepare for a long night ahead!
Jordan Lieberman, SVP/Chief Product Officer, FourthWall
We'll be taking a close look at the continued balkanization of media consumption and how television and digital addressability is feeding into that. Overall, I'm keeping an eye on how much less of the pie that non-addressable media is getting.
My plans for election night? Watch Steve Kornacki and eat Chinese food.
Thomas Peters, CEO, RumbleUp
We'll be eagerly watching the returns for the toss-up statewide and congressional campaigns who invested heavily in texting with us. We know a strong texting program can make the difference in these tight margin races. In 2020, 8 of the 10 GOP congressional campaigns that won by less than 10,000 votes were heavily invested in GOTV texting through our platform.
We normally do Election Day donuts for that last blast of sugar, but this year we've already exhausted our donut supply.