Pacific Campaign House spearheaded the DCCC's largest digital investment in Asian American Native Hawaiian and Pacific Islander (AANHPI) voter persuasion in its history
DCCC
The Democratic Congressional Campaign Committee (DCCC) is the political committee dedicated to electing Democrats to the House of Representatives.
the brief
As the fastest-growing voting bloc in the country, Asian American Native Hawaiian and Pacific Islander (AANHPI) voters often lean Democratic, but don't have overwhelming party loyalty. Leading up to the 2022 midterm election, the DCCC's AANHPI persuasion program had two objectives: First, to convince this critical voting bloc to vote for Democrats. And second, the DCCC's efforts needed to compete with the Republicans' own persuasion efforts. They had to be more culturally competent, relevant, and authentic in order to succeed. Across eleven battleground districts, we brought cultural intentionality through every piece of video we delivered.
Heading into the 2022 election cycle, the outlook for Democrats was far from optimistic. Both parties were anticipating a "red wave" to sweep the nation. Polling aside, Republicans had spent the last few years building offline relationships with the AANHPI community. From church groups to community centers to grocery store tabling, Republicans were embedding themselves into the everyday lives of AANHPI voters in key battleground districts across the country.
This reality meant that for Democrats to stay competitive, they had to show AANHPI voters that they weren't just pandering to them for votes, but that the issues they cared about would significantly impact the AANHPI community. Additionally, they had to display a level of cultural sensitivity through messaging to effectively mobilize AANHPI voters to the polls.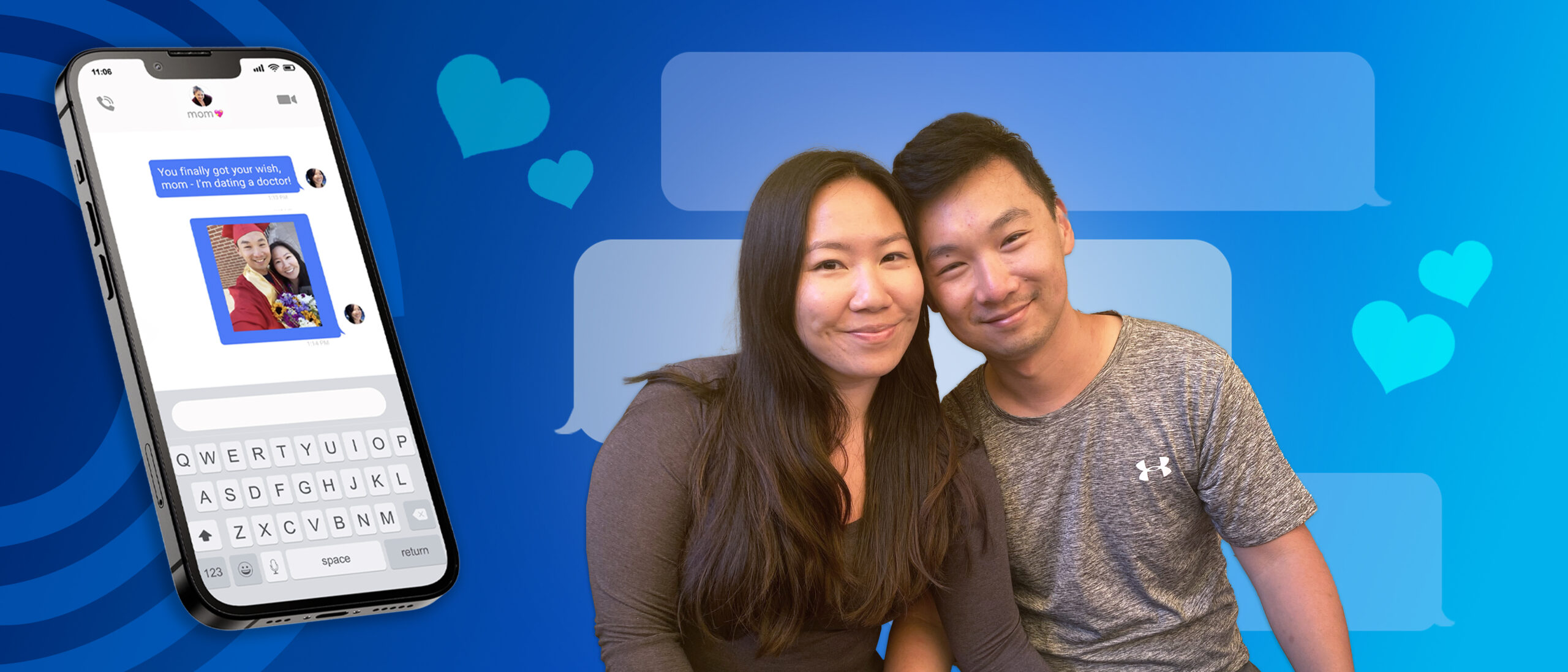 With video ads infiltrating every corner of our lives (from pop-up ads to grocery store freezer doors), delivering compelling, memorable, culturally-competent creative has never been more important.
That's why our creative strategy was predicated on the idea that voters are smarter than we give them credit for. The digital ads that will ultimately move the needle must meet these voters at an emotional level. To that end, our persuasion ads leveraged data-driven polling and messaging that focused on speaking to the Asian American demographic authentically through relatable messengers and cultural markers that felt organic to them.
Abortion
Reproductive freedom has long been one of the most divisive issues in the AAPI community. And in the 2022 election, fresh off the heels of the Supreme Court overturning Roe v. Wade, this issue would prove to be one of the most impactful.
Told from the perspective of a male partner, our first abortion-centered ad, "Relationship Status", called out the GOP's dangerous government overreach and whose anti-abortion agenda posed a threat to women and families within the AANHPI community. 
Polling and research showed that younger Asian American men were the least likely demographic to find abortion rights compelling. Additionally, more religious, older Asian American women were also less inclined to support the fight for reproductive freedom. Based on this data, our objective was to center these audiences in our messaging and tell stories about how this issue will affect them directly. 
Some of the cultural nuances we leaned into with this ad included: 
Strategic casting and story development for the ad

Leaning into the Asian American community's technological literacy

Understanding traditional Asian American values and structures such as higher education, religious prayer, and close-knit family 

Researching AANHPI surnames most common to each district
Similarly, when messaging our South Asian (SA) audiences, we were also faced with a polling gap among SA men when it came to concerns around abortion rights. Despite weakened enthusiasm for abortion rights specifically, we knew that SA fathers wanted to ensure their children had as many – if not more – rights and freedoms as they had.
Told from a father's perspective, our second abortion-focused ad, entitled "My Only Wish", part of a six-figure ad buy, specifically targeted South Asian voters and highlighted the dire importance of defending women's reproductive rights.
Beginning with the birth of the father's daughter, we see some of the key milestones a young SA girl experiences, from arangetram dance practice to going off to college, getting married, and announcing her pregnancy. As the father narrates his daughter's life, the audience learns that it was sadly cut short because she was denied a life-saving abortion – a right that his generation had.
Gun Violence
Research showed that guns were a huge wedge issue with the AANHPI community, with 79% of focus groups expressing serious concern. While the nation (and the AANHPI community in particular) continues to suffer through devastating and senseless gun violence, it was imperative we called out the politicians blocking commonsense reform, essentially sacrificing the lives of children in pursuit of special interest donations.
Our "Price of a Child" ad was intentionally minimal: Instead of flashy animations, curated b-roll, or smooth voiceovers, we let our script speak for itself.
A key component of our national persuasion strategy relied on reaching AANHPI voters in their preferred language. Non-English speaking voters are much less likely to be targeted for election mobilization efforts – and generating creative that was accessible to this audience was a central part of this effort. Thus, we translated and trafficked this video ad in 4 languages, including English, Chinese, Korean, and Vietnamese.
Finally, in order to effectively target our audience, we created an omnichannel strategy that would not only meet our audience where they were located but also while they were in the proper mindset to internalize our content. We then trafficked our creative on a broad spectrum of platforms, from Youtube to connected TV (CTV)/over-the-top (OTT), to digital video pre-roll, and to Facebook/Instagram.
At least 1.2 million AANHPI voters
Despite experiencing a number of challenges, including an aggressively compressed timeline, rapidly shifting budgets, and an ad vendor's last-minute refusal to run abortion ads, by Election Day, we had extraordinary results.
In every district, and for every piece of creative we trafficked (with the exception of just two ads), our videos yielded a higher video completion rate (VCR) than the industry average. While the average VCR for a 30-second ad is ~30% and ~20% for a 60-second ad, our YouTube aggregated average completed well above the platform average at 47.8%. This figure accounted for 30-, 45-, and 60-second spots.
Additionally, our in-language ads had nearly twice the click-through rates (CTRs) that our English variations achieved.
the impact:
Our ads kicked off the DCCC's largest digital investment in AANHPI constituency outreach in its history. Not only that, we were the first of any team within the entire committee to traffic a pro-abortion ad following the overturning of Roe.
Our efforts had a strong earn-media response, with 13 million engagements, daytime features on MSNBC, and viral support from Democrat House Representatives Grace Meng (NY-06), Ted Lieu (CA-36), Pramila Jayapal (WA-07), and other progressive leaders.