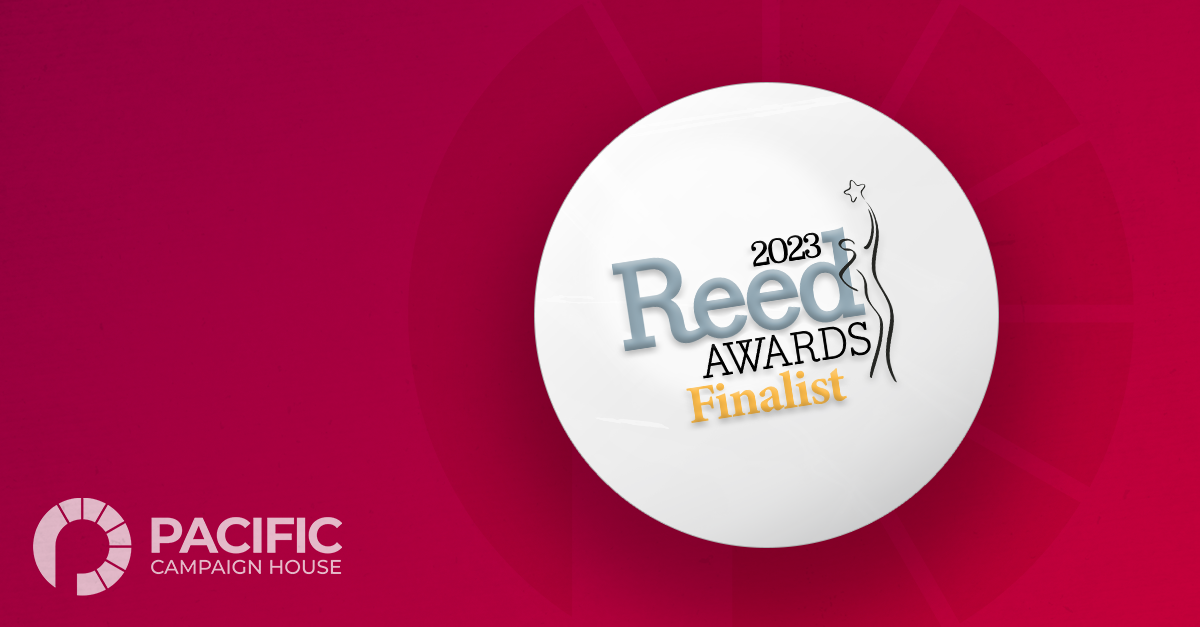 Award-winning digital political advertising agency is a 2023 Reed Award finalist in four major categories
SAN FRANCISCO, February 22, 2023 – Pacific Campaign House is thrilled to share that it is the 2023 Finalist of four Reed Awards. Named for Campaigns & Elections founder Stanley Foster Reed, the Reed Awards embody excellence and are the most exacting awards in political campaigning, grassroots, and advocacy.
PCH has been recognized as a finalist for Best Online Video – 2 Minutes or Under for our "Relationship Status" Campaign persuading Asian American Native Hawaiian Pacific Islander (AANHPI) voters through culturally competent storytelling. PCH is also recognized as a finalist for Best Use of Digital Out of Home (DOOH), Best Use of a Social Platform, and Best New or Unusual Tactic in Paid Media for our "In Theaters Near You" Campaign mobilizing Asian Pacific Islander Americans (APIA) voters in movie theaters and at home.
Every year the Reeds recognize the most exceptional work in campaigning from the preceding year that the political campaign and advocacy industries have to offer. PCH is honored to have been recognized by the Reed Awards jury committee for our work during the 2022 midterm election cycle.
About PCH
PCH is an award-winning team, led by female, minority, and LGBTQ+ partners who have years of collective experience running digital programs for campaigns of all sizes. PCH is proud to have produced cutting-edge digital campaigns in over ten different languages and has worked with a wide variety of Asian American Pacific Islander, African American, and Latinx organizations. For more information, see https://www.pacificcampaignhouse.com/.